…and Synthesis' plans to build a world where all of us have the opportunity to do the same.
As I got on the plane one year ago to become one of the founding members of the Synthesis Retreat team in the Netherlands for our first pilot retreats, I knew that something special was underway…
While offering legal, medically-supervised and professionally-supported psychedelic retreats (using psilocybin-containing truffles) seemed like a simple idea, we had our eyes on something bigger: a world where modern professionals had access and support to integrate these transformational experiences into their everyday lives. The world of psychedelic science had been exploding for a number of years, along with the progress made in the USA and Europe on particular clinical uses ranging from PTSD to smoking cessation to Treatment-Resistant Depression. Simultaneously and perhaps at an even faster rate, underground uses of psychedelics, ranging from Burning Man to Ayahuasca ceremonies everywhere from South America to Brooklyn were taking the silicon valley and millennial communities by storm. Despite all this excitement and progress, we knew that there was a market need left unmet in the psychedelic experience economy that was starting to show its form.
What was missing was something that combined all the best parts of these experiences: Somewhere you could go to get the safety, medical supervision and professional guidance of those undergoing clinical trials while experiencing the strong sense of community that you might feel after a shared experience like Burning Man, both while having the deeply personal and transformational experience of an ancient psychedelic ceremony such as Ayahuasca. Also something important for modern professionals? An experience they could have legally in an easy-to-access location over a long weekend so that they could return to work and their families the next week with minimal interruptions, yet with lasting improvements in their well-being.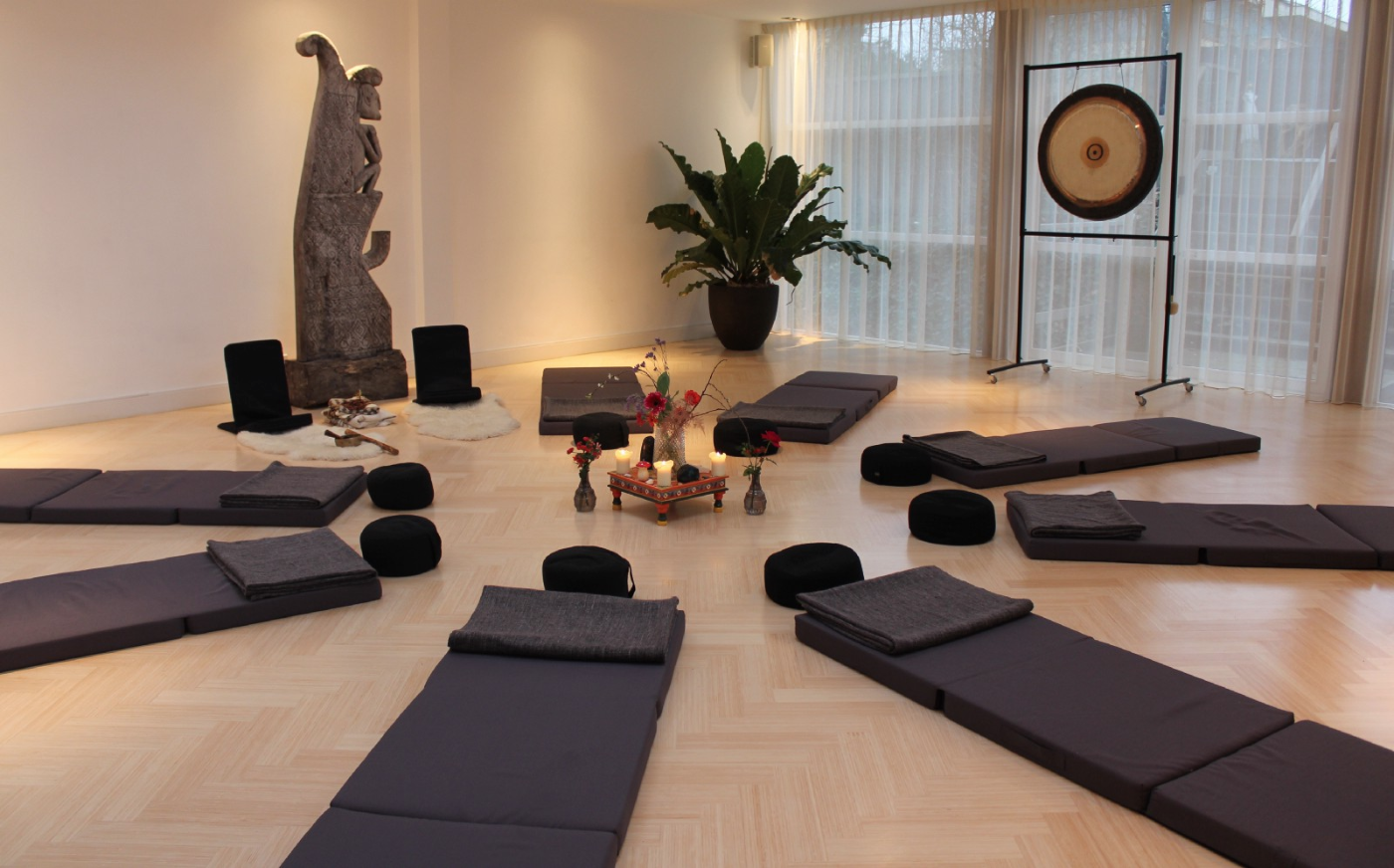 The Ceremonial space of a Synthesis Retreat
With a lot of hard work and the age-old entrepreneurial assistants of 'luck' and 'timing,' Synthesis Retreat got off to an explosive start once we hit the ground in April of 2018. That week 25 people had transformational experiences in the comfort of a beautiful venue with great food, amazing company and the medical support of a registered nurse with extensive psychedelic-care experience at a retreat center just outside of Amsterdam.
We couldn't even wait until these first retreats were over before we started planning the next. Hearing about the experiences of these pioneer customers and how they waited for years to find a place they could trust was incredible fuel to drive our ambitious plans forward. In July, just a few months later, we would host another 25 people to further refine our new approach to supporting psychedelic experiences. The changes we were fortunate enough to facilitate through our innovative model blew us away, and we approached the end of the summer with an incredible sense of being a part of something so much bigger than ourselves and a strong sense of urgency to continue building the next phase of our collective vision.
Amazing people started coming out of the woodworks to join our team, resources necessary to execute on our plans started to present themselves and the popularity of Michael Pollan's latest book, How to Change Your Mind, initiated what one of our team members has coined "The Pollan Effect" — bringing an entire population of people who had never thought about psychedelics into a state of mind where they were now actively seeking out how to experience them over the internet. The psychedelic ecosystem was now finally being "pollanated."
"

Looking back, the entire process of launching Synthesis feels kind of like it has been an extended psychedelic experience of its own…

"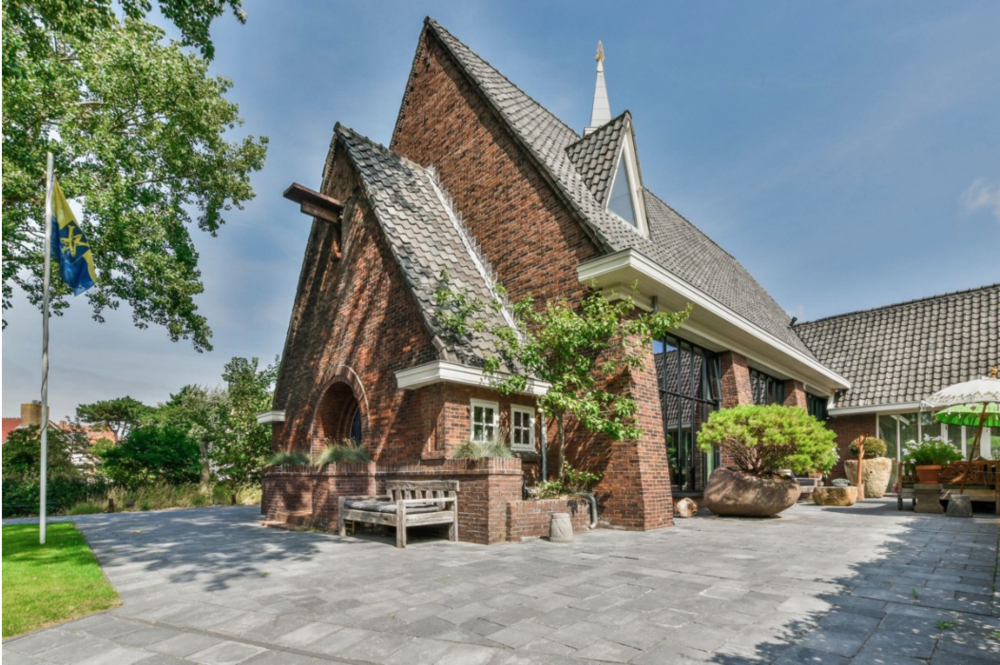 The Lighthouse, where Synthesis runs its legal Psychedelic Retreats
By the time November had come, we had hired new team members, secured seed funding and locked up a lease on a beautiful new venue to conduct our modern-day ceremonies with easy access to Amsterdam's Schiphol airport and Central Train Station. We also had pre-sold out of over 50 retreat spots to close out 2018 on a high note.
In just a short time since the start of this year, 150 more people have come through the doors of Synthesis' ceremonial space to have transformational psychedelic experiences with the support of our professional facilitators and medical supervision in an effort to, as Michael Pollan might refer to it, change their mind.
And the impact? Well, thanks to a collaboration with the Imperial College of London's Psychedelic Research Group we have some data that we believe helps tell the story quite nicely. Based on a sample size of approximately 32 of our first 100 customers, we can excitedly report that:
Synthesis guests reported an increase in feelings of connectedness upwards of +130% from their baseline prior to coming on our retreat

While Synthesis intentionally does not claim to treat depression (and actively excludes clinically-diagnosed guests whom we feel we cannot adequately support), guests reported a reduction of depressive symptoms nearly half (-44%) after partaking in a Synthesis Retreat

Participants experienced a reduction of fear and stress of about -15% along with an increase in wellbeing of about +12%
While a sample size of 32 is admittedly small, and there is likely some selection bias in the population (as people who had less impactful of an experience may not have been as inclined to participate in the survey), the sample is about 2x the size of the average clinical study and the impact reported in the bullets above sustained for at least four weeks after the retreat (the last time point in the study we had relevant data for at the time of this publication). This quantifiable evidence of our impact only scrapes the surface of the transformational change we witness every weekend at our retreat center and only tells the slightest introduction to the world we plan to help create through our mission-based work at Synthesis.
---
As I sit here commemorating our team for all the hard work they've put in to help make our company's one-year anniversary so special, I can't help but look forward to the long road ahead and combined effort that it will take to bring our vision to life. Like so much of us working in the emerging space of psychedelics and entrepreneurship, these experiences have radically impacted the way the team at Synthesis views the world, our position within it and the type of change we want to create for it. To continue to support the psychedelic renaissance, overcome decades of misuse and misinformation these transformational substances became associated with after the war on drugs started, and ensure that people all over the world have access to these experiences in a safe, legal and professional context it is going to take the calculated, sustained efforts of all types of players in the up and coming psychedelic experience economy.
With medical research and approval well underway, MDMA and psilocybin (the same active ingredient in the truffles used for Synthesis retreats) are slated to be approved for particular medical uses in the USA as early as 2021, we see the work we're doing at Synthesis as an opportunity to build a sustainable, scalable business model for 'healthy normals' (a phrase used in Michael Pollan's book to define people who fall outside the spectrum of medical uses for psychedelics) to safely and legally access these transformative experiences under the care of experienced professionals. We subscribe to the mantra "if you want to go quickly, go alone, but if you want to go far, go together" and plan to incorporate this in all the groundbreaking work we will strive to do at Synthesis.
This means that we will continue to actively join forces with key partners in the psychedelic ecosystem, not just for conducting important research for psychedelics as we are doing with The Imperial College of London, but also with other academic institutions and entrepreneurial organizations developing leaders and best practices for preparation and integration for psychedelic experiences. We will continue to explore other models for our guests to have deeper and more specialized experiences, such as the 5-Day Women's Leadership Retreat we are planning for May 23–27 as well as another on in September, along with additional coaching programs for those who would like to use Psilocybin to help quit smoking. And last but not least, in the upcoming weeks, we will launch a needs-based scholarship program, that will ensure at least two spots in every group retreat that Synthesis runs are available at a discounted rate for those of lesser means. The reason for doing these things? Because we are nothing if we don't elevate each other and keep a focus on innovation, collaboration and inclusivity as we go down this important journey of building one of the world's first fully-legal psychedelic-based institutions.
By continuing research with third-party institutions, developing new retreat models and increasing access, while simultaneously maintaining and expanding on the integrity within the safe, legal and professional framework we have always worked within, we believe we will help to set the standard for how organizations should behave in this emerging industry. We plan to bring a new definition to "conscious capitalism" and set an example for how psychedelic experiences can be integrated and supported within the structures of our modern society.
---
I'd like to give a big, heartfelt and public Thank You to the first 250 customers who trusted us to be the stewards and stewardesses of their psychedelic voyages over the past year, and an open arms to those who are curious to experience what a Synthesis Retreat is all about. We take the responsibility of facilitating you through these often-unfamiliar journeys very seriously and always put your safety, confidentiality, and trust above any business interests. It is because of your trust and support of us that we've been able to prove the early stages of our business, an important piece to helping to open the doors of perception for so many seekers who are on their way to finding us and the value of the experience we've carefully crafted in the months and years to come.
As I close this post, I'd like to offer equally open arms to anyone who wants to work with us: from research institutions to media outlets to influencers to investors, please feel free to contact me directly at myles@synthesisretreat.com. As the psychedelic community helps lay the canvas to paint the future of how these transformative tools can be integrated into a modern society, it is monumental we work together to highlight not only legal use, medical safety and general best practices, but also each other as leaders in the space and the interests of those who can benefit from these experiences the most.
We here at Synthesis are eager to collaborate and to show the world what we're building, bringing the best partners in to be a part of the story of how safe, legal and professionally-guided psychedelic experiences can be a part of our modern society and help transform the lives of those curious enough to explore them.