Every new beginning comes from some other beginning's end.
— Seneca
It is with a tender heart that we say a grateful goodbye to the home of our retreats for the last two years, the sacred space of The Lighthouse.
Due to the global health crisis, retreats have been postponed since March. Letting go of The Lighthouse was one of the ways Synthesis has made it through this challenging time.
The Lighthouse was the perfect springboard to fine-tune our professional model for world-class, safe, and legal psychedelic retreats, optimised by collaborative research with our scientific partner Imperial College London. Since 2018, we are humbled to have supported over 700 participants on their unique journeys towards healing and self-actualization.
Thank you to those of you who stepped through our doors and played a part in our collective story. This safe sanctuary opportuned countless experiences of healing and transformation. A place where over time, hundreds have gathered together to journey, meditate, breathe, eat, dance, sleep, connect, play, love and learn.
Here are some moments that we've cherished as we say a fond farewell to The Lighthouse.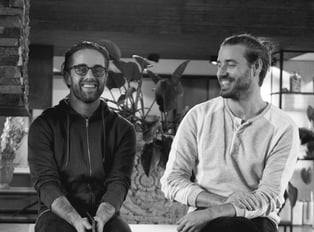 Co-founders Myles and Martijn together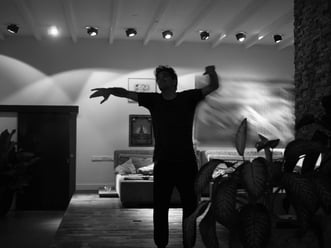 Our team dances when they wake up, and after every retreat.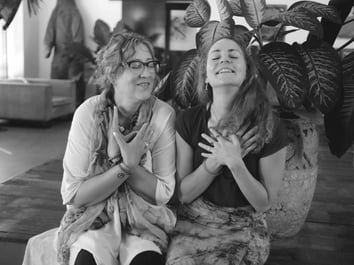 Smiling participant and volunteer facilitator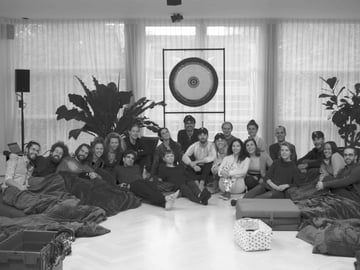 The team together in the Ceremony Room
Fresh start, New venues
Looking to the future, our dedicated team has discovered new retreat venues that will give our participants an even higher quality experience, and one immersed in nature. We are delighted to share that we have found four amazing venues in the Netherlands to enhance our retreat experiences, setting the scene for healing and breakthroughs catalyzed by safe and supported psychedelic journeys.
These new venues are even more suited to the needs of our expanding vision. A vision where we deeply believe in a world where safe psychedelic access can change the lives of thousands.
Our team is excited to hold space in our new retreat centers as we welcome you on a journey of self-discovery.

Take a tour of the new retreat venues here.